On March 31st last year I left my school of 28 years, Our Lady's Preston, to work full time for Moodle.  It has been  a great year, during which I have not only continued working on Moodle documentation but also looked after the demo School Moodle site, Mount Orange,  and the Community hub at Moodle.net and, additionally, enjoyed making videos explaining current and new features. (Hmm..  maybe I should think of broadening my job title beyond Documentation…) However, my first and main love is still Education. I do voluntary work at my old school and still have connections with the local primary schools. I love teaching, breaking  things down into  manageable chunks, simple steps – such as showing people how to make the most of Moodle, whether you are a teacher or an admin, a beginner or a power-user.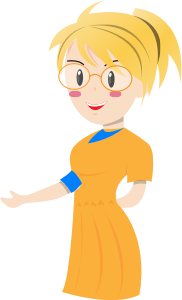 To that end, I thought it might be helpful (and also fun for me!) to do some regular posts highlighting aspects of the docs with the aim of giving some ideas to Moodlers out there. The prime target is educators I suppose, but (some) admins can benefit from better understanding the needs of  educators and (some) educators aren't always aware of Moodle's many possibilities  because they lack admins' higher permissions. So… my docs-related posts will be a blend of teaching and managing Moodle, hopefully giving you ideas you could take back to  your own organisation.
I've decided to  add them to the Teaching with Moodle forum on Moodle.org, with the title "Moodle tip" -so keep an eye open! I hope to encourage more people to join and contribute to this forum.
Here are the first three topics:
Please if you have any suggestions – do suggest them!
Dieser Beitrag wurde am Sunday, 30. March 2014 um 19:24 Uhr veröffentlicht und wurde unter der Kategorie
Moodle
abgelegt. Du kannst die Kommentare zu diesen Eintrag durch den
RSS-Feed
verfolgen. Du hast die Möglichkeit einen
Kommentar
zu hinterlassen, oder einen
Trackback
von deinem Weblog zu senden.
No comments yet.